Do you freestyle?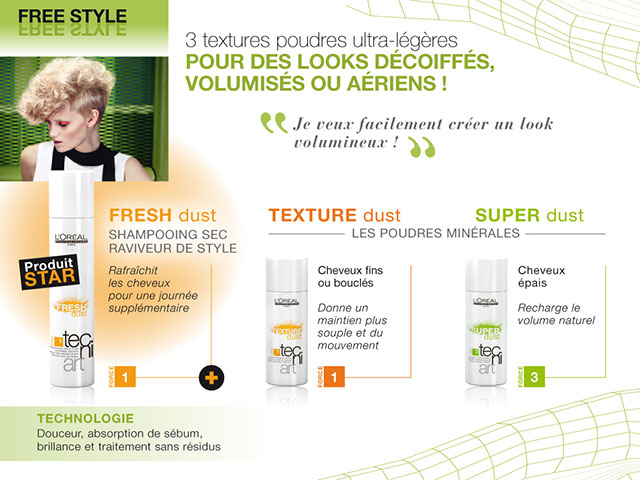 A whole new take on hair styling.
So what is new? This is a dust which means that it is super-easy to dose and apply. You would use it for the sort of volume you can sculpt and move around, with a matte finish. It's long-lasting, and it doesn't harden; this product stays voluminous and flexible.
Style Tip:
For more volume, apply directly to the roots, shaking 1cm from the scalp.
Available @ Paulo Machado Coiffure.